General Services
Funeral services and arrangements
Traditional Funeral Service
Traditional Funeral Service usually includes viewing hours. These viewing hours can either be just at night or a combination of day and evening hours.
The length of viewing hours will be scheduled to accommodate your family's needs and the overall structure of all our services will be designed to meet your exact specifications.
Pre-Arrangement Information
The real purpose of a Pre-Arrangement is to eliminate confusion and stress for your family at the time of need.
By pre-establishing the style, content and cost of your arrangements you actually are assisting your family by making all the difficult decisions when sorrow abounds.
When you arrange your own service in advance often with assistance of family member, you can feel the peace of mind that comes from knowing you have planned and prepared wisely.
Simply call us to arrange an appointment to review all our services and we will guide you through the personalized Pre-Arrangement process.
We can help you create a Cremation Services to accommodate today's lifestyle. With growing costs of interment and the sometimes long distances between family members, we feel we can provide an alternative for families that combines the dignity of a funeral service with the convenience and flexibility of cremation.
A cremation can include all the services normally associated with a traditional funeral.
A schedule for viewing hours will be established to accommodate your family's needs. You may choose any traditional casket or select from a collection specially designed for cremation. The cremation service itself can be handled as a memorial funeral service at the funeral home or your church. A Cremation Service can be tailored to meet your specific wishes.
You will be required to select an urn for the cremated remains. The urn can be used for interment. Vaults and memorials are also available.
What To Do When A Death Occurs
Call Anderson-Winfield at (401) 949-0180 whether the death occurs in Rhode Island or any other state. We will set up a time for the Arrangement Conference to discuss the type of funeral services you would like to plan. We will coordinate all the funeral arrangements. At the Arrangement Conference the following biographical information will be gathered for newspaper notices, the death certificate, church or clergy and cemetery or crematory:
Full Name (include middle and maiden name)
Birthplace – Date of Birth
Name of Parents (include mother's maiden name)
Marital Status/Spouse's name
Employment Status – Retired, presently employed
Usual Occupation – Employer
Length of time employed, year date of retirement
City and state of residence
Deceased family members (some newspapers list these relatives)
Veteran's Service Record:
Most veterans service information can be obtained from the DD214 (discharge papers)
Date and Place of Discharge
Rank at Time of Discharge
Service Serial Number or Claim Number
There must be a decision regarding interment. Is there a need to purchase a cemetery lot? Can an existing family plot be used? Is there an interest in a cremation? Will the cremated remains be interred in a cemetery or will they be returned to the family in an Urn?
The following information will be necessary to open an existing cemetery lot.
Will there be services in a church, funeral home or graveside? Please supply name of church or clergy.
Many people opt to specify donations to a favorite charity or organization, others will accept flowers. The funeral home will arrange to order flowers for you at no additional charge or you may contact your own florist directly.
Men or women may be pallbearers. The minimum number of bearers is four. You can use 4, 5, 6, 7 or 8 pallbearers. If there are others that would like to participate, they can serve as honorary bearers.
We always suggest a long sleeve outfit with a modest neckline for a woman and a suit for a man. Possibly something that they would wear to church or out to dinner. It should reflect the individual's taste. Please provide undergarments when possible. Shoes may be worn, if desired, but are not necessary.
A recent photograph can be used in the newspaper obituary or our website obituary. It may be used by the hairdresser for reference.
You may feel more comfortable with a family member or close friend answering the door or taking phone calls.
Coordinate supply of food for the next several days.
Consider special needs of the household, such as cleaning, which might be done by friends.
After the funeral you may need to do the following;
If Social Security checks are direct deposited, notify the bank of the death.
Notify insurance companies.
Check all fire and casualty insurance and death benefits, including Social Security, credit unions, trade unions, employment, fraternal and military.
Check on all debts and installment payments, including credit cards. Some may carry insurance clauses that will cancel them. If there is a delay in meeting payments, consult with creditors and ask for time before the payments are due.
If the deceased was living alone, notify utilities and landlord and tell post office where to send the mail.
Charlene or Tom will guide you through all the necessary arrangements and see that you have attended to everything you need.
We would be happy to answer any of your questions that may not be mentioned on our website just email us at info@andersonwinfield.net or call us at (401) 949-0180.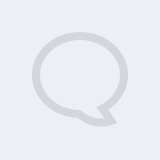 What Our Families are Saying
The Winfield Family has helped me thru both my Dad, and most recently my Mom's funeral services.  They helped us to make Mom's service a nice event in spite of the Covid-19 restrictions.  Wonderful job done by Charlene, Tom & the staff.
I would without reservation recommend this family. They displayed the utmost respect for my father and family. My father looked beautiful. At a time of confusion and extreme grief, they coordinated every aspect of the services from transport to obituary to death certificates and everything in between. I didn't know the first thing about organizing any part of a funeral. I am grateful for their organizational skills, professionalism, patience, understanding, and direction. Thank you Suzy Quattrocchi
The Winfields of Greenville are an icon in our community.everyone knew their dad and these are kind reverent people.i thank God for tom and charlene especially..the last responders are the best!!!