Pricing Information
We welcome you into our funeral home
The Anderson-Winfield Funeral Home was founded in 1987 by Robert and Joan Winfield, Charlene Winfield Capuano and Thomas Winfield. Formerly the Winfield Funeral Home, our family has continued a tradition of funeral service since 1928. It is our desire to help you ease the burden that the death of a loved one places on your family.
Our staff has the knowledge, experience and background needed to assist you with your funeral related questions. A funeral is a trust placed in us that we are honored to handle with compassion and dignity. We will strive to reciprocate that trust by providing you with personalized, dignified, and professional service. Each funeral service selection requires completion of a multitude of details and we take pride in successfully fulfilling all funeral arrangements in an orderly, precise and respectful manner.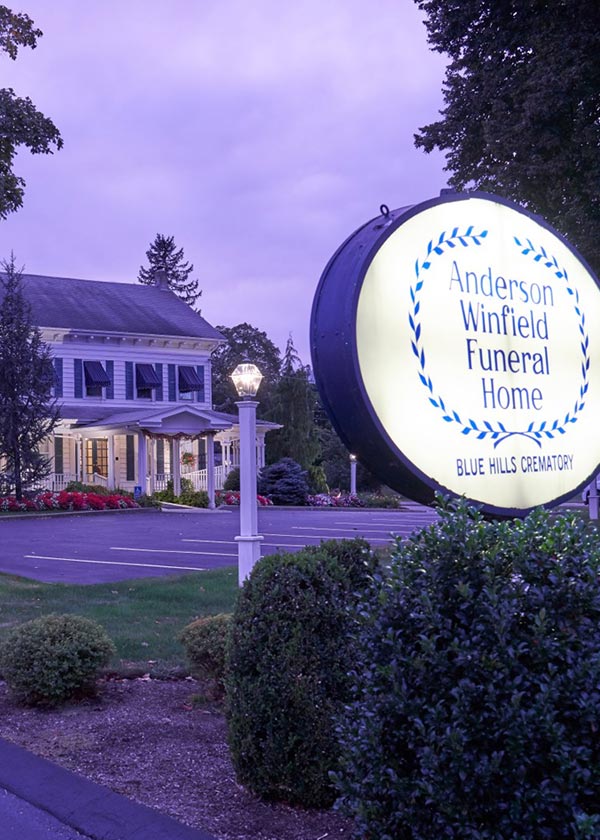 Simple Traditional Funeral  $ 5,995.00
Included
Services of Director and Staff, Preparation for Viewing, Visitation, Facilities for Funeral Service, Metal or Wood Casket, Hearse and Lead/Flower Car, Securing of Permits, Nameplate, Prayer Cards, Acknowledgement Cards, and Register Book
Not Included
Cemetery or Cremation Expense, Newspaper Notices, Clergy and Church Offering, Certified Copies of Death Certificate, Hairdresser, Pallbearers, Flowers, and Musician
For a Cremation Option to above quoted price we offer a rental casket for services.
The price for that would be $5,775.00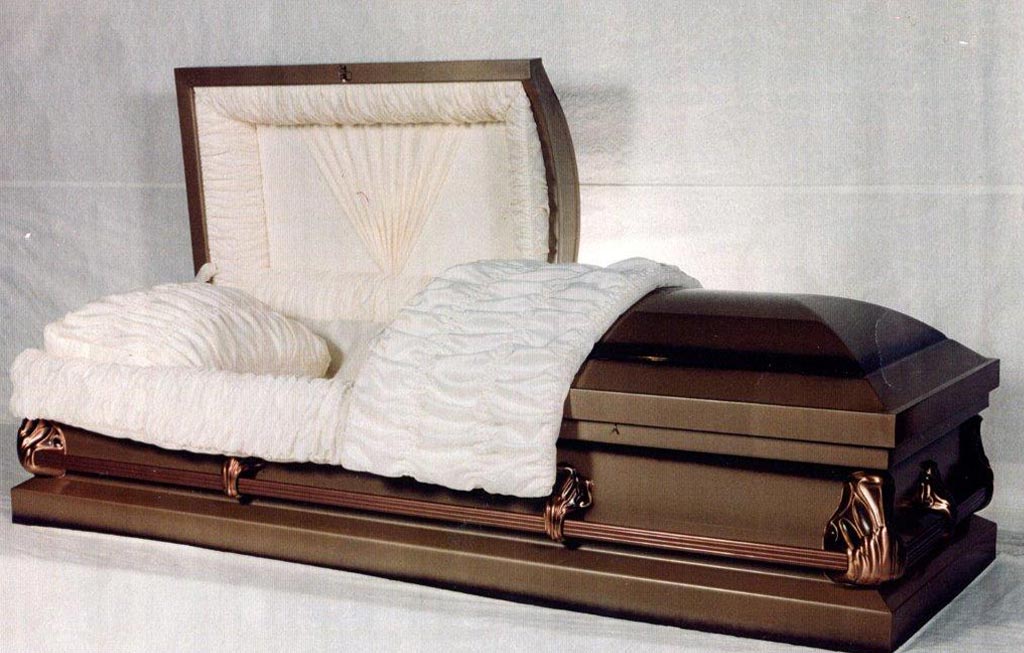 This service includes: collation of vital statistic information through our secure website, one person transfer of remains to the funeral home, use of facilities for state mandated 24 hour waiting period, preparation of remains (not embalming), cremation container, transfer of remains to crematory, completion of death certificate and filing of death certificate with appropriate city or town, securing of *cremation permit from RI Medical Examiner and crematory fee.
*RI State Medical Examiner's Fee
(*money order is required payable to RI General Treasurer)
Securing Permits/Documentation
This is for at-need only. Please note that direct cremation service price is for Rhode Island deaths only. Price is contingent upon allowing Anderson-Winfield Home to render services within its own time structure. Price is not applicable for pre-paid funeral accounts. Pre-arranged plans start at $2,155.00
Additional Fees You May Incur
Each additional person(s) required for transfer to funeral home
When death occurs at home and some facilities, additional men are required for transfer.
Procurement of death certificate
Deaths that occur in a residence, nursing home or hospice require additional staff to acquire a physician signed death certificate. Every trip and each subsequent trip to physician's office will be billed stated rate.
Waiting Time
This hourly fee is based on staff waiting time at physician's office when obtaining death certificate.
Mailing
When required cremated remains may be mailed to an individual or cemetery.
Fee is for postage within continental United States and includes a USPS approved container.
Payment Policy For Direct Cremation
Payment at time of conference
Bank Check or Cash only
Please call; (401) 949-0180 for more information