Therapy Dog Buddy
Spreading happiness, love and cheer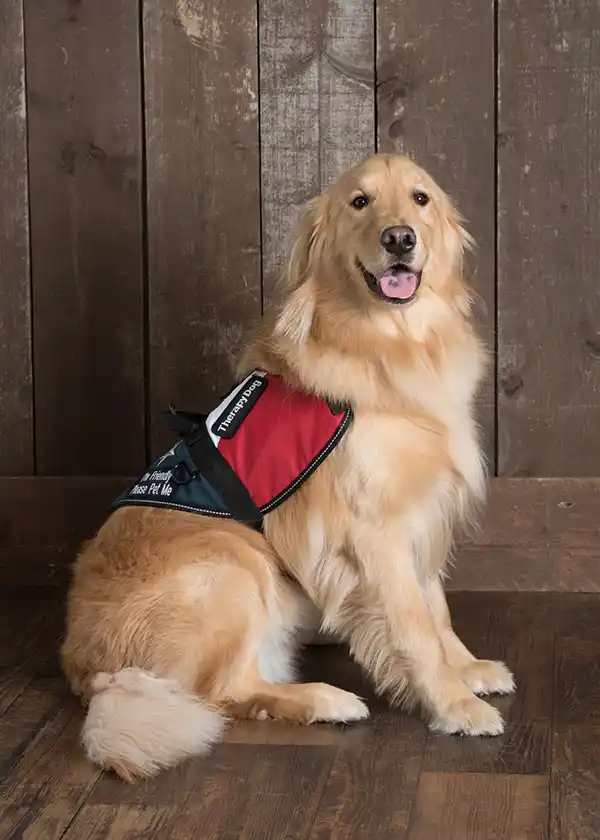 How Did Buddy Become Buddy
Becky and I had two Golden Retrievers, Willy and Jack. Willy was 13 years old and Jack was 11 years old. We first lost Jack (11) in August of 2015 and 7 weeks later we lost Willy (13). In September we had also lost Miss Kelsy (13) who was Willy's sister and she lived with my Mother in law, Roberta.
Becky was very upset but stated that we will always have a Golden in the house. So the search was on. I spoke with Sandy at Country Acres Goldens and she had one male dog left in a recent litter. She color codes the dogs and the one she had left was Mr. Blue. Those that know me know my favorite color is navy blue and that was the color of the collar on Mr. Blue. It was meant to be.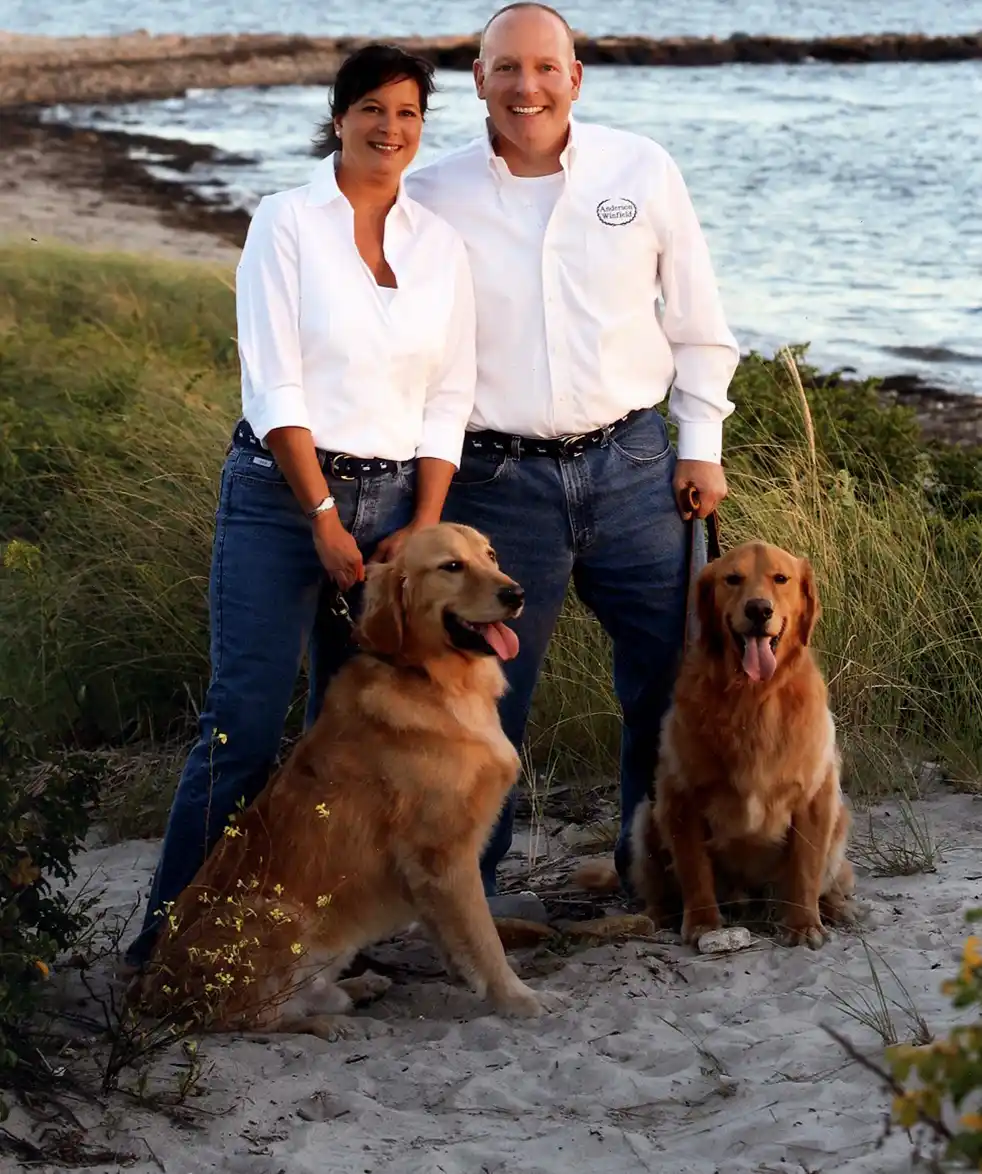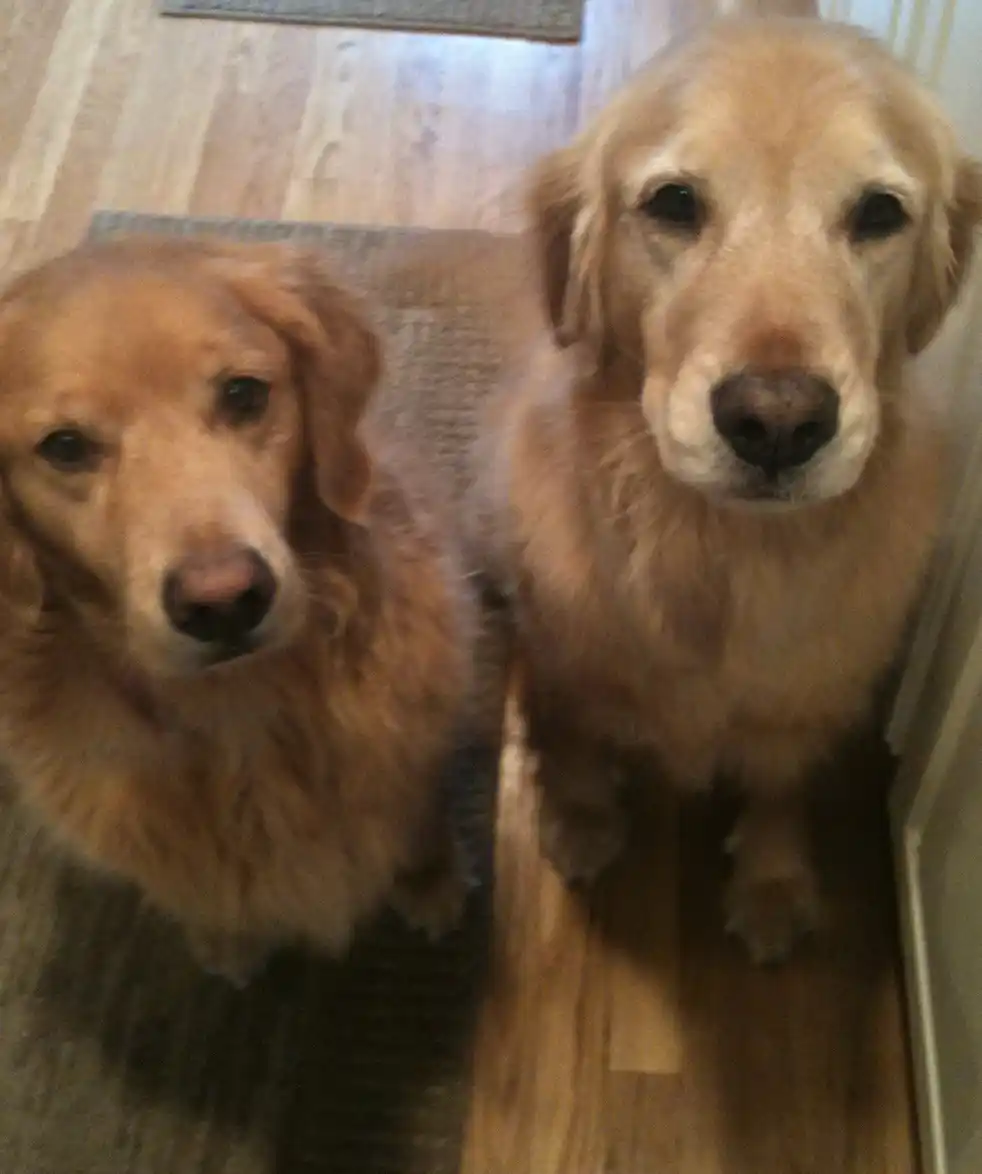 Now a bit of a side story, When Becky brought Willy home she actually wanted the name of the dog to be Colby. I told her that we can't name the dog that as that was the name of my friend's son. So Willy became Willy. I let the dog acclimate to the name for several months. Then one day it was raining and Willy was all wet in the backyard and I turned to Becky and said "Look my Willy is all wet !".
Well to this day I still don't get to name our dogs.
As a puppy Buddy was a bit of a handful. Most Goldens are but Buddy had what Golden owners know, a lot of energy, a lot. Becky and I talked about a Trainer and Jenny came into our world. We just wanted a well trained dog but it was Jenny that came up with the idea of Buddy working as a Therapy Dog at the funeral home.
Jenny not only trained Buddy she trained us as well. Jenny came once a week at first and then we worked on things that we practiced on and then started to see her every couple of weeks. We are not done working with Jenny. Buddy is about 90% of where he needs to be but he is just 2 years old. Goldens typically don't settle down until they are 2 plus years old.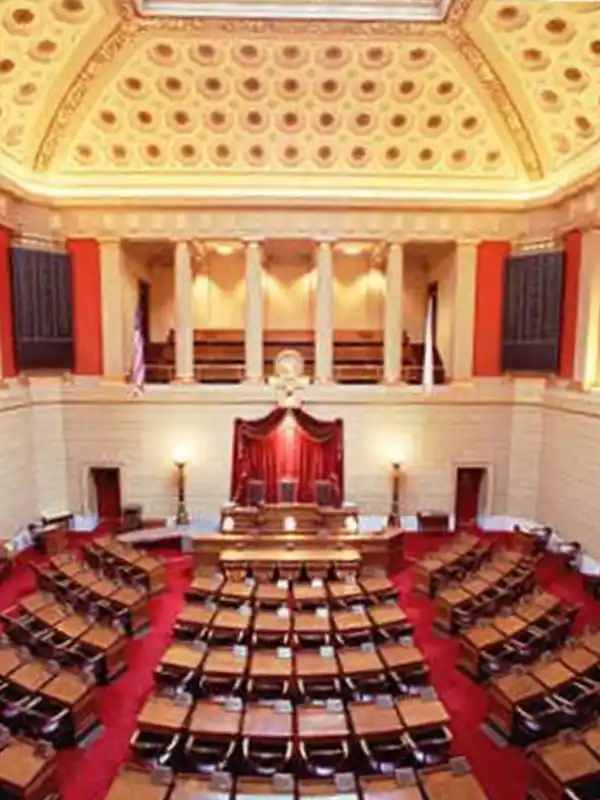 To see him work or interact with people is really something. He knows who likes him (animal lovers) and those that don't. He can be very playful one minute and just sit calmly the next minute. Sometimes it is just a simple lean against someone or a small kiss to the hand. He thrives on interaction with people. It is hard to describe but when you see him work or Buddy doing his thing as we say, it all comes together.
Buddy has a following at many places he visits. He comes with me most mornings when I go grab a coffee and he greets all those who pass by the truck. He loves to go see Karen and Kate at the Smithfield Senior Center. He comes with me to the RI State House and hangs out in the House of Representatives Chamber. The Speaker and Majority Leader have given him permission to come directly onto the floor of the RI House of Representatives.
We have a little sign that goes on the side of his vehicle he is in and it says Hi my name is Buddy, please pet me. He loves when people stop and greet him. You'll know if he is happy to see you because he will grab something like a toy or usually my hat and offer it to you.
We are often asked if Buddy gets paid a salary. He doesn't receive a salary but does receive benefits. He has his own vehicle, he has an extensive collection of collars, bandana's and bow ties. Bob from Ultrapet comes by and Buddy gets groomed every couple of weeks. He also receives free room and board at the Winfield home.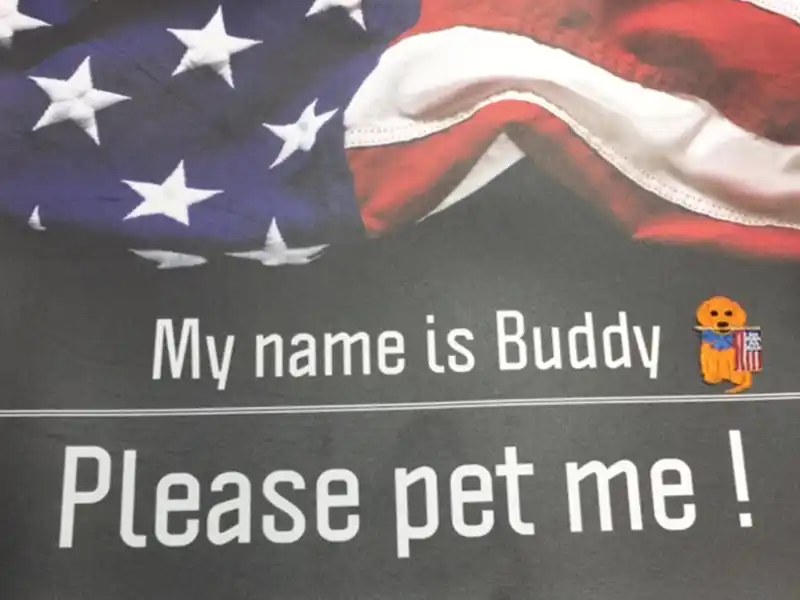 The Buddies started out as an emolji and then we had an appliqué made to go into Buddy's business card. A simple blue bow, which represents the blue bow that identified Buddy from his littermates. We had the Buddies for awhile and I had an idea for a special Buddy appliqué. Every December we always host the Lighting of the Green and we had a Buddy made with a Santa hat for Christmas. Then it exploded, we have St. Patrick Day and St. Joseph Day Buddies. We have a Valentine Day Buddy, a Breast Cancer Awareness Buddy, a Flag Day Buddy, a Fourth of July Buddy but no Cinqo de Mayo, yet. And the list goes on. If you have a cool idea for a Buddy let us know. We are always having new ones made.